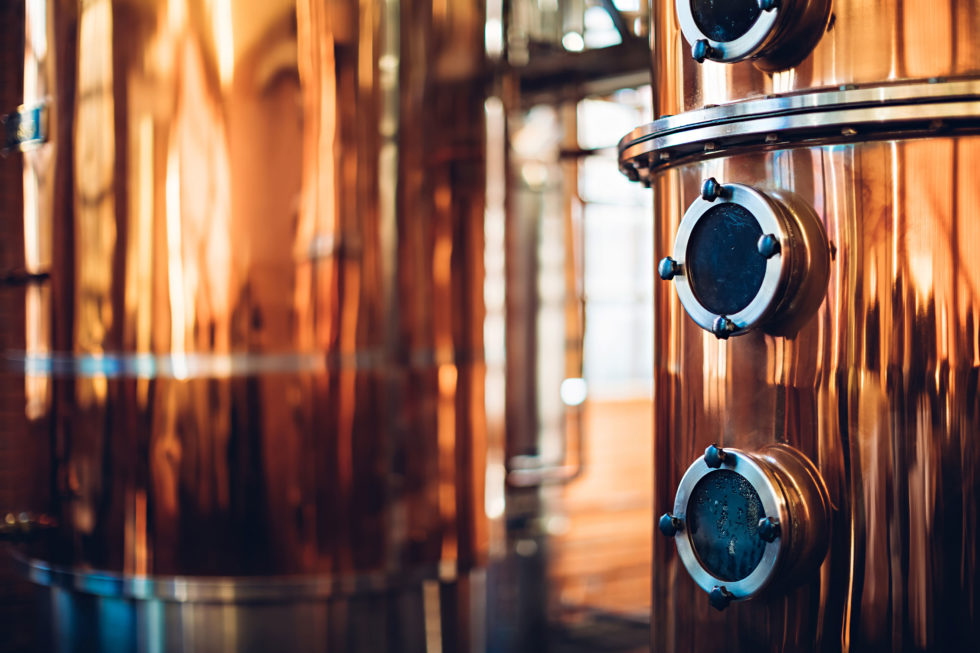 Burner technology "Made in Germany": This is what distinguishes the Schmitt group of companies
With distillery systems from the Schmitt Group, it is possible,
Food and pharmaceutical alcohol,
Industrial ethanol and
bioethanol (biofuel)
Manufacture according to the highest quality standards, according to the Russian GOST standard and better. Highly qualified specialists design, construct and produce the products on a production area of ​​3,300 m² and work in a completely self-sufficient gas and electricity system.
Why Schmitt builds the best distilleries
The Schmitt Group uses the latest technologies in the fields of welding, sheet metal processing and the production of laser parts. Both complete systems and individual parts and components are manufactured.
This includes, for example:
Distillation and rectification columns,
Container,
Heat exchangers and other apparatus for distilleries.
Over the decades, the group of companies has developed into an expert in the field of plant construction in thermal process engineering and operates worldwide. Schmitt plants are characterized by flexible processing of all input materials and thus ensure long-term reliable operation. The commissioning by our engineers and technicians takes place within a very short time, due to our many years of experience in distillery technology.
The product for use as:
Potable alcohol from fine spirit distilleries
Pharmaceutical alcohol for medicinal purposes
Other technical areas of application
Aromatic distillates from:
Fruits / Fruits
Berry
Grain
Sugary juices
Sugar cane
Macerates