Distillery technology: Schmittgruppe Distillery systems for a sustainable future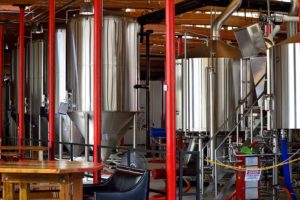 When it comes to identifying a worthy successor to the finite and ecologically highly problematic energy source oil, bioethanol undoubtedly takes a leading position. The beacon of hope for a green energy future not only shows its strengths in the areas of environmental and climate protection - bioethanol is also versatile and provides interesting solutions for a whole range of applications.
In the field of ethanol production and distillery technology, the Schmitt Group has been one of the world market leaders for many years, and not just since yesterday: the family business, which has been in existence for over 150 years, turned to the issue of environmental and climate protection at a time when it was still a lofty fantasies of some incorrigible environmental fanatics.
This is how bioethanol is made
One of the great strengths of ethanol production is the high degree of flexibility in the raw materials. There is a large number of organic substances that are suitable for the production of bioethanol. Materials grown specifically for this purpose can be used, as can waste materials – the latter being a particularly interesting perspective.
One of the traditional methods of ethanol production uses grain kernels. They are wet ground and then mixed with amylase enzymes and water. The base mass is then heated to initiate the saccharification of the starch. The result is a mash that, after adding sugar, forms the basis for alcoholic fermentation.
Ethanol is then formed as a result of the separation from the mash, triggered by distillation. The last step is dehydration. It removes the water content from the ethanol-water mixture and leads to the finished ethanol.
Bioethanol from residual and waste materials
The Schmitt concept proves that bioethanol can be much more than just an environmentally friendly source of energy and fuel. In addition to the jobs created, the construction of a distillery plant can also have a significant environmental aspect for the community in which it is located.
The proportion of bioethanol from waste and residues in Germany is still far too low. In 2018, it was only around 750,000 tons in Germany. At the same time, communities are suffocating under mountains of waste from unused or sold food.
The innovative concept of the Schmitt Group combines both problem areas and creates an ingenious solution strategy. For example, all old baked goods from producing and selling companies in a community can be used as a raw material for the production of bioethanol. If you are looking for a textbook example of the intelligent use of green technologies - the Schmitt concept can undoubtedly serve as a model here.
Distillery plants for bioethanol from residues and waste materials, individually adapted and delivered turnkey, are one of the most promising growth markets for the near and medium-term future. Innovative investors with an eye for the big picture are in exactly the right place here.
Achieve an environmentally friendly return
For investing in green technologies, a well-known phrase from public relations can be modified: "Do good and earn money from it". Distilleries of the Schmitt Group for bioethanol are a prime example of this strategy.
The air for conventional energy sources from fossil fuels is becoming increasingly thin. An environmentally conscious public, an increasingly restrictive energy policy, new environmental laws and climate protection agreements point unmistakably in the direction of climate-neutral and sustainable fuels. Experts see a bright future in bioethanol - and we are only at the beginning.
The current figures already clearly show where the journey is headed. In 2018, around 17.8 million tonnes of petrol recorded a drop in consumption of around 2.5 percent compared to the previous year. During the same period, the total amount of bioethanol blended into Super E5, Super E10 and Super Plus petrol increased to almost 1.2 million tons. This means an overall increase in bioethanol consumption of 0.3 percent.
(Vgl.: https://www.presseportal.de/pm/73390/4282800).
The role of bioethanol will increase significantly, especially in the mobility sector, especially as a fuel additive or alternative. A great future is also predicted for use in fuel cells for the green energy source. In a word: When it comes to generating inexpensive energy without negative consequences for the environment and climate, bioethanol is one of the top priorities
Rely on the market leader
Distillery plants for the production of bioethanol are very complex technical units whose efficiency and profitability depend to a large extent on the experience and level of development of the manufacturing company. Over the 150 years of its company history, the Schmitt Group has established itself worldwide as one of the leading companies in the field of distillery technologies and their implementation.
More information about our distillery systems
We would be happy to provide you with comprehensive information about our distillery concept. Find out more about our sustainable concept of distillery technology and contact us. We look forward to you!
Distillery plants of the Schmitt Group
Also read: Distillery plants from the Schmitt Group – one of the top addresses for green technologies for 150 years