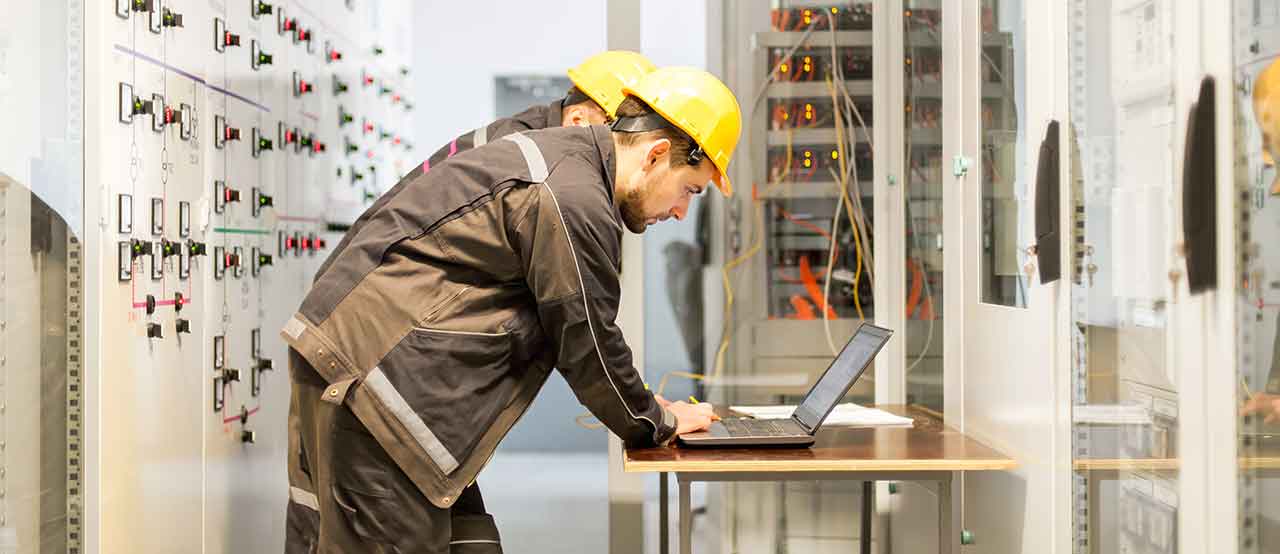 Development and production of plant control systems: our offer in the field of electrical engineering
The in-house electrical department of the Unternehmensgruppe Schmitt develops and builds plant control systems that are precisely tailored to your plant, including distilleries designed and manufactured by the group.
This not only avoids difficult integration processes and lengthy back and forth with different manufacturers and parties, but also allows us to offer you a customer-orientated service: remote maintenance of your plant.
Central overall control and remote maintenance for control
In order to ensure permanent access and easy overview of all-important characteristic and operating values of the plant, we install the control system directly in the switch cabinets of the affected sub-areas during assembly.
Thus, you will find all important values and variables on easy-to-use touch panels directly at the plant. We use a graphic representation of the plant, so that material flows can be easily accessed and results are directly visible. Furthermore, we install a central overall control system on the PCs in the control room, from where you have a complete overview and have all variables under control..
Thanks to remote maintenance, we can not only give you recommendations for action and explain behaviour patterns, but also take over the maintenance of your plant directly in an emergency. This keeps reaction times to plant malfunctions very short, guarantees optimum operating conditions and helps you to fully utilize the production capacity of your plant.